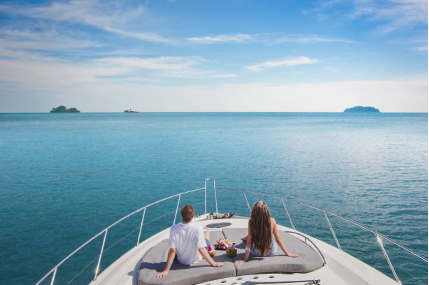 Transportation and storage solutions for large water craft like yachts and sailboats must be reliable and safe at all-times. Hydraulic boat trailers include a variety of features that facilitate safe and efficient loading, moving, unloading, launching, and blocking of your vessel. A hull-protecting air ride or hydraulic suspension, extendable hydraulic arms, and keel-supporting cross beams are just some of the advanced features built into HOSTAR Marine hydraulic trailers. We design an assortment of models intended for nearly any type of boat, including yachts, sailboats, powerboats, fishing boats, and cabin cruisers. Along with our advanced boat transport trailers, we offer stackable boat stands for safe storage, and high-capacity boat follies for transporting vessels short distances.
Preserve and Maximize Your Investment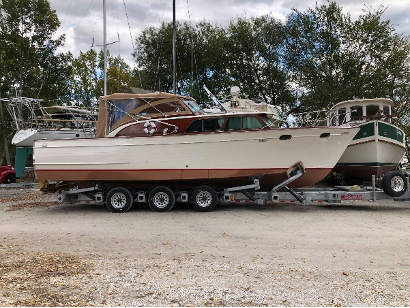 It's no secret that large boats cost a considerable amount of money. Why would you cut any corners when it comes to safe transportation and storage? Invest in your investment by purchasing HOSTAR hydraulic boat trailers and boat stands. Every piece of equipment we make meets the highest standards of quality, safety, and ease of use. Our hydraulic trailers are equipped with safety features like a hull-protecting air ride suspension, double-locking valves on all hydraulic cylinders, brakes equipped on all wheels, adjustable support beams, and hydraulic arms.
We also produce rugged steel boat stands, fitted with marine-grade wooden pads to protect the boats' hulls, along with rust-resistant handles and screws. They feature a stackable design, making them ideal for tight storage solutions when not in use. Are you the owner of a boat retailer or repair shop? Our steel dollies can help you safely and efficiently move vessels short distances across your application, with multiple weight capacities available.
Commitment to Quality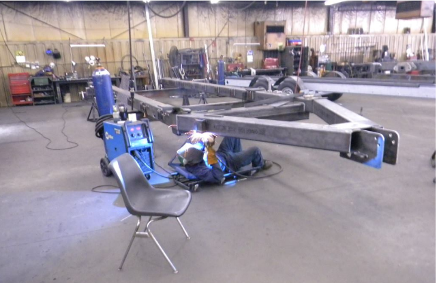 Our team of designers and engineers at HOSTAR Marine dedicate their efforts to producing the highest quality hydraulic trailers and boat storage equipment possible. Features like a multi-pass MIG welded frame that is sealed and tested for pressure, fully enclosed hydraulic, electric, and air lines, and an anti-corrosive finish ensure our trailers are built for maximum performance and longevity – from the highway to the boat launch. Our boat stands and dollies are also designed to reliably support and protect your boat, with marine-grade wooden or carpeted pads that won't scratch the exterior, and anti-corrosive steel to preserve their structural integrity. We build every trailer and piece of storage equipment to last the life of your boat and beyond.
Ease-Of-Use
Another key advantage to investing in HOSTAR Marine hydraulic trailers and storage equipment is the ease of use. Features like extendable hydraulic arms with offset/inset gimbaled pads help to cushion and protect any hull, while enabling one-man loading and off-loading. Additionally, an adjustable frame height from the air-ride suspension, and multi-positional cross beams allow the operator to quickly and securely launch or load the boat with minimal effort. Our Boat stands are highly adjustable and stackable when not being used, and just two of our boat dollies can reliably move a vessel up to 7200 lbs.
Years of dedication to quality design and construction have made HOSTAR Marine a legacy name in the boat transport industry. Crafted in Wareham, MA, we deliver quality hydraulic boat trailers and storage solutions to customers around the globe. Want to find out more? Call us today at 800-783-9303, or visit our website to check out our great selection.