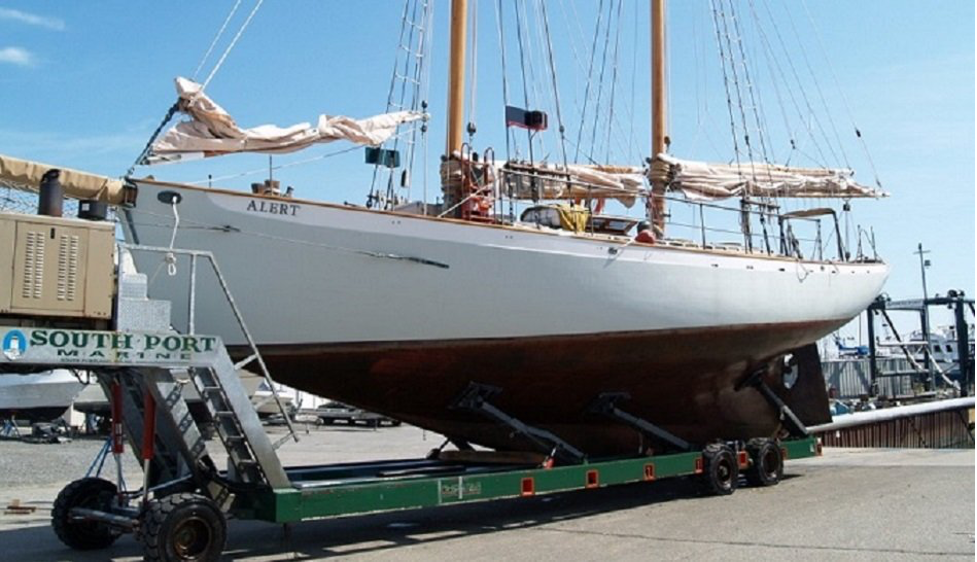 Talk about PIER PRESSURE! Every year it's the same: How do you move boats—safely and securely—from water to wintertime storage?
HOSTAR, an expert in marine transport systems, has the solution. How to Properly Transport a Boat from Water to Storage: A Step-By-Step Guide was crafted with boatyard owners, marina operators and off-site transporters in mind to meet client demands.
Even exceptionally large boats that never leave the marina must be pulled from the water and winterized during the off-season or, if based in a tropical climate, to conduct routine maintenance.
How to Properly Transport a Boat from Water to Storage:
STEP 1: SAFELY LIFT THE BOAT FROM THE WATER. Depending on vessel size, HOSTAR offers three classes of hydraulic trailers for this step.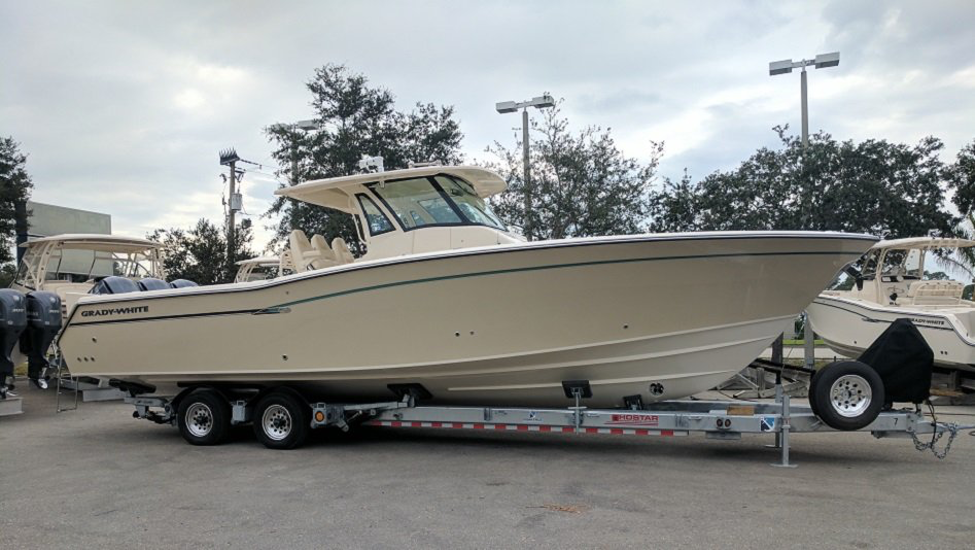 Gold Star Series
There are three models within the Gold Star series. With a capacity up to 40,000 pounds and 44 feet, this series is ideal for power and shoal draft sailboats. The Gold Star V-pad cross beam easily can be rolled and locked into position anywhere along the frame—resulting in quick handling and superior keel support. The beam is height-adjustable to accommodate differing drafts. Completely smooth inside frame rails plus aft-end bumper guards prevent damage when loading. More width, combined with pivoting rear hydraulic arms with 90º of rotation, allows for ease of handling with wider boats.
HPTY Series
There are five models within the HPTY series –all crafted for power and shoal draft sailboats up to 53 feet and 60,000 pounds. The open-center frame on these yard trailers offers plenty of width between main rails to place keel blocking and secure alignment. The outboard hydraulic walking beam suspension allows an operator to raise and lower each side of the frame independently. Low profile, high flotation industrial yard tires, standard on all HOSTAR yard trailers, provide for enormous carrying capacity and are great on soft or uneven ground.

The HPTY series is designed and built with extendable aft-facing pivoting rear hydraulic arms. These pivoting arms can be moved outward or inward and pinned in any of 5 positions—great for boats with twin shafts or narrow hulls. The lift-and-pin-in forward beam (reversible, movable, adjustable) and the ratchet-adjustable swing-out rear beam provide correct keel support for every boat.
HSTY Series
There are 10 models within the HSTY series , which can carry power and deep draft sailboats up to 100 feet and 200,000 pounds. Designed for yard use only, this series increases yard storage density and boat handling capability—given one-man operation for loading and off-loading. They are ideal for combined use with travelift or crane, enabling gunnel-to-gunnel storage. The HSTY series comes in custom colors or with a hot-dip galvanized finish. Other features include:
Independently controlled, extendable hydraulic arms
Hydraulic walking beam for frame lifting or lowering to ground
Electrically powered hydraulic system
Slide-through cross beams; pockets through and under frame
High floatation, extra-heavy capacity low profile tires
Optional ramp package with remote control for fully submersible operation
Optional easy-handling reinforced aluminum cross beams
STEP 2: WHILE STILL SECURELY ON THE TRAILER, PREPARE THE CRAFT FOR STORAGE. Power wash the underside, paying special attention to the drive system and hydraulics, and perform preventative maintenance to ready the craft for the next season.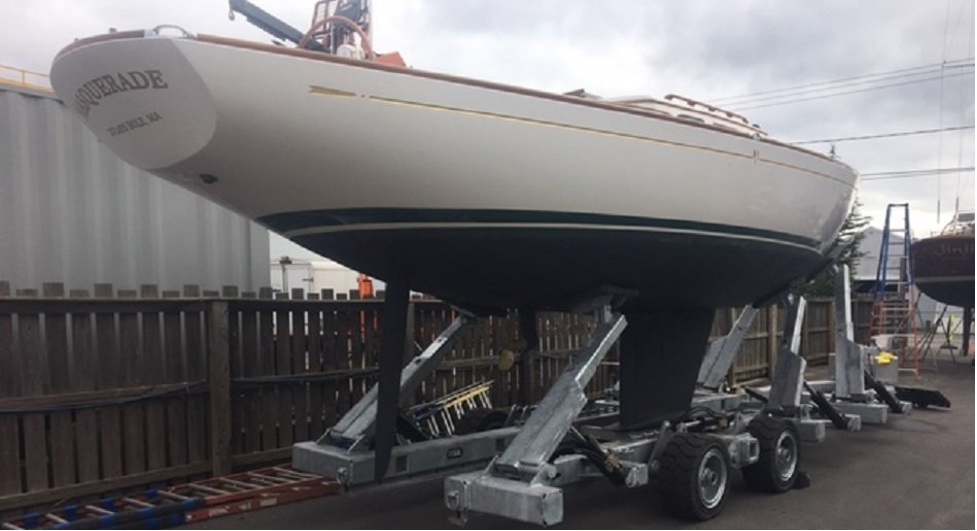 Inspect for invasive species. Drain and clean bilge.
Drain water systems and, if not headed for heated storage, replace with RV anti-freeze in frigid climates.
Change oil, drive lube and transmission fluids.
Disconnect batteries and tie off cables to prevent contact.
Secure inside and out if transporting distances. If a craft is too large to cover in shrink wrap, concentrate on areas most vulnerable to damage, such as wood and non-skid surfaces. Cover all stainless steel and chrome fittings or apply wax. If possible, remove and store windshields.
STEP 3: MANEUVER THE BOAT INTO PLACE AND SECURE ON STANDS. HOSTAR offers two stand designs to accommodate either powerboats or sailboats. Both are stackable for out-of-the-way storage and constructed of rugged steel fitted with marine-grade wooden pads to protect hulls. Boat stands should be firmly positioned. If the ground is soft, use dunnage to ensure they make proper footing. It is not advisable to place blocks or other items on top of stands to make them higher, and NEVER tie anything to boat stands.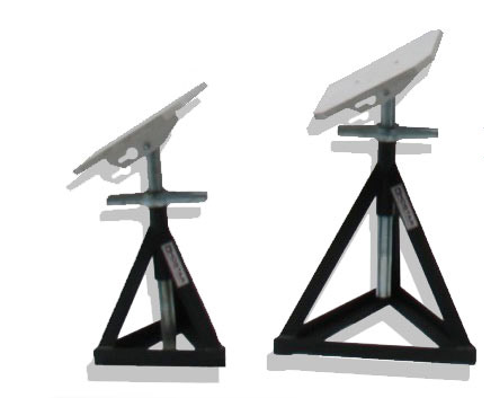 To position the stand against the hull of the boat, hold the screw with one hand. Then simply raise the screw with the pad to the boat's hull by spinning the wing nut with your other hand. Tighten until you have the correct contact.
For powerboats, HOSTAR recommends that you use at least two pairs of stands (four stands in total). If a boat is greater than 20 feet long, an extra set should be used for every 10 feet of additional length.
Sailboats require at least five stands per boat, using 4 stands with swivel tops and 1 stand with V-head for the bow.
The key to avoiding PIER PRESSURE is having the right equipment at the ready. HOSTAR Marine has a proud history of building hydraulic boat trailers specifically designed to alleviate common problems, such as time-consuming loading and launching, costly transport and handling, cumbersome cradles and limited storage capacity. They also offer an extensive range of pre-owned boat transport trailers, as well as a wide range of boat stands and dollies.