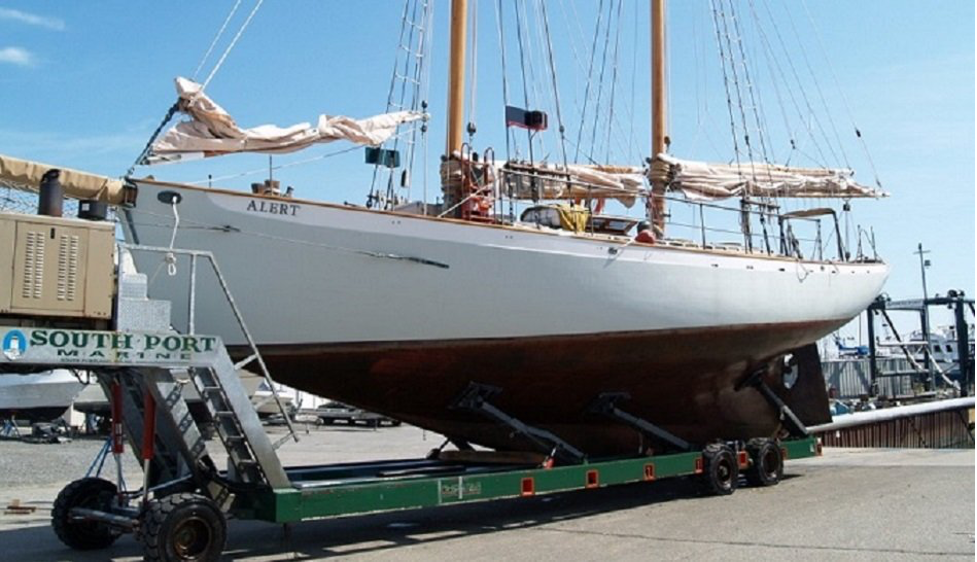 Moving boats safely and quickly around your marina requires trailers that are up to the job. To make yours a smooth operation, the professionals at HOSTAR Marine offer these tips on what to look for in a boat trailer.
Wet Weight Limits
Dry weight refers to the boat's hull and motor. Wet weight includes such things as water, oil, fuel, safety equipment and anchors, which add to the overall poundage. The trailer you choose must have a weight limit greater than the boat's wet weight.
Length Requirements
At minimum the trailer should be 2 feet longer than the boat in transport, excluding the swim platform.
Shock Absorption & Keel Support
To safely transport any boat, you need to determine what type of keel support is required.
Simple Positioning
To save time and ensure safety, choose a trailer build to launch and retrieve boats under less-than-ideal conditions.
Rugged Construction
Rugged construction with built-in versatility will help you move a variety of boats safely—whether hauling down a highway or in the yard.
Innovative Design
HOSTAR's GoldStar line offers the smoothest and most efficient hydraulic boat trailers ever designed—providing a cloud-like ride for every boat, with simple and quick loading and off-loading.
GoldStar's inside frame and rolling dolly keel support system, outboard air suspension, shock absorbers and hydraulically operated frame and arms make for easy handling of all sizes and types of power boats and shoal draft sailboats.
With air bags and shock absorbers, GoldStar gives an amazingly smooth ride and provides cushioned hull protection. Its outboard suspension design enables you to lower the rear of the frame nearly to the ground, which makes it ideal for loading and off-loading boats that are blocked low.
The GoldStar V-pad cross beam is infinitely adjustable. It can be rolled and locked into position anywhere along the frame for quick handling and superior keel support. This beam is height adjustable to accommodate differing drafts. Completely smooth inside frame rails plus aft-end bumper guards prevent damage. More width, combined with pivoting rear hydraulic arms having 90º of rotation, allows the handling of wider boats with ease.
The GoldStar series is constructed with the same attention to detail and emphasis on safety features found in all HOSTAR custom built hydraulic trailers. Our welders and mechanics are dedicated craftsmen who take great pride in their work. Every HOSTAR hydraulic trailer is built to provide consistently reliable service for the long haul and comes with the best warranty in the industry.
Call us today at 800.783.9303 or leave a message through contact form for more information about the various boat trailers we offer at HOSTAR Marine.